You and your staff work hard to make your company the best in your chosen field. At Benefit Extras, we work just as hard to be a premier third-party administrator (TPA) in the industry.  We pride ourselves in handling the myriad complexities surrounding COBRA and consumer-driven healthcare programs for both you and your employees. Our highly trained and knowledgeable organization ensures exceptional customer service to help your staff make decisions on benefits best for them, their family and their futures.
Living in the culture, color and natural splendor of Minnesota allows our staff to play just as hard. Here in the Twin Cities, we have access to a wealth of recreational, cultural and culinary opportunities. During the spring, summer and fall, the city comes alive with outdoor music festivals, grilling, golfing and sporting events at Target Field and US Bank Stadium. The harsh winters are embraced with skiing, hockey, ice fishing, museums and theater. Please call us if you want to talk about COBRA administration, consumer driven health care accounts or just to chat about our individual passions as mentioned in our bios below.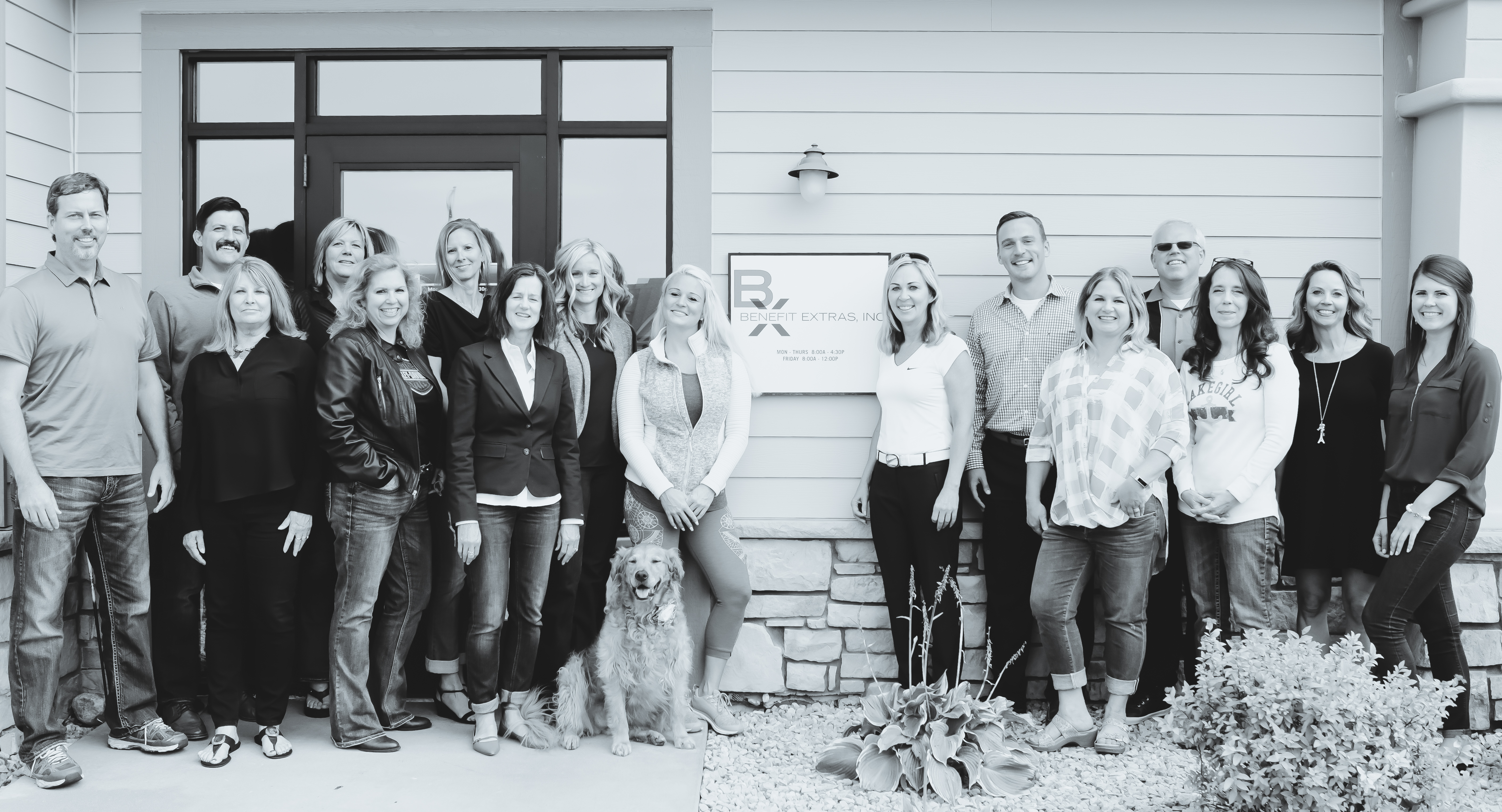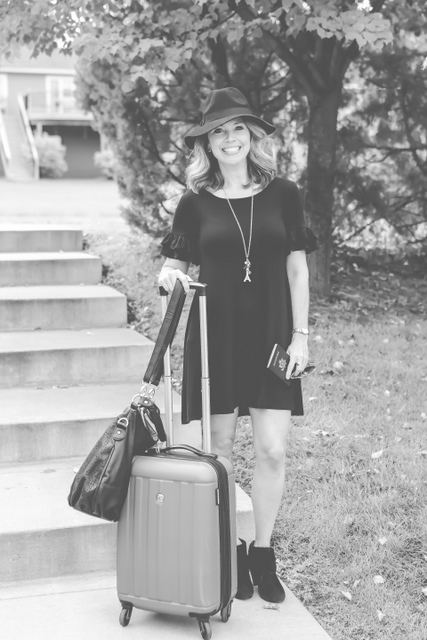 Kari Erickson
COBRA/Billing Administrator
Kari Erickson is one of several staff members who is here to relieve the stress and burden associated with COBRA administration.  Being a true Virgo, Kari enjoys analyzing material and maintaining that information in a neat and orderly fashion…essential skills when keeping Employer groups in compliance with important federal and state regulations.
Kari has been with Benefit Extras since its date of inception.  She shares in its success with all Benefit Extras employees as a testament to their hard work and dedication to always put the customer first.
Born and raised in southwestern Minnesota, Kari now resides in Lakeville, a suburb of the Twin Cities.  She has a son named Chase who currently lives in Fargo, North Dakota.  Kari's passion is traveling to warm places with palm trees.  Her perfect day would include waking up early to run on a quiet beach, eating a big healthy breakfast with a special someone, shopping, skydiving or playing a quick round of golf with friends and family, having a fancy dinner or a fun barbeque with those same people in the evening and then singing & dancing the night away to live music.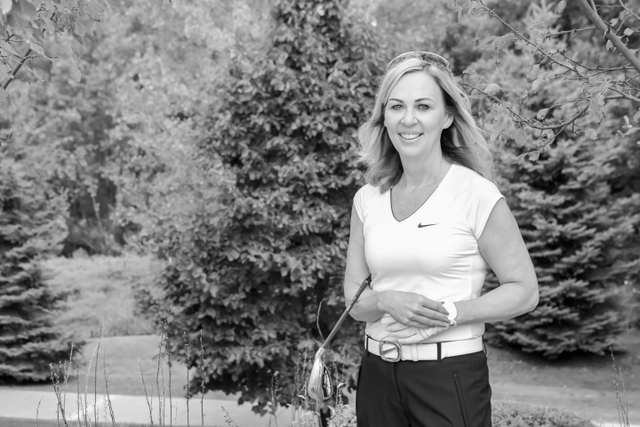 Chris Erickson
President/Founder
Chris Erickson is the president and founder of Benefit Extras, Inc., a third-party administration company located in Lakeville, MN.  Taking an idea sketched on a napkin 18 years ago, Chris and her staff have built the business to a multi-million-dollar player in the TPA industry, assisting clients in the areas of COBRA, FSAs, HRA and HSA administration. Her early vision of being able to provide employers a comprehensive administration program in a friendly, courteous and responsive manner is shared by her staff and continues to be the backbone of the company today.
Chris is a member of the Employers Council on Flexible Compensation, actively participates in advancing healthcare consumerism in Washington, DC and holds ECFC certifications in Flexible Compensation, COBRA and HSA administration. In 2016, she was recognized by the Women's Business Enterprise National Council as successfully meeting the standards of the Women's Business Enterprise and was a graduating member of the WEX Health Marketing and Sales Genius Program.
When not in the office or reading IRS regulations, Chris enjoys spending time with family and friends, winters in AZ and time on the golf course.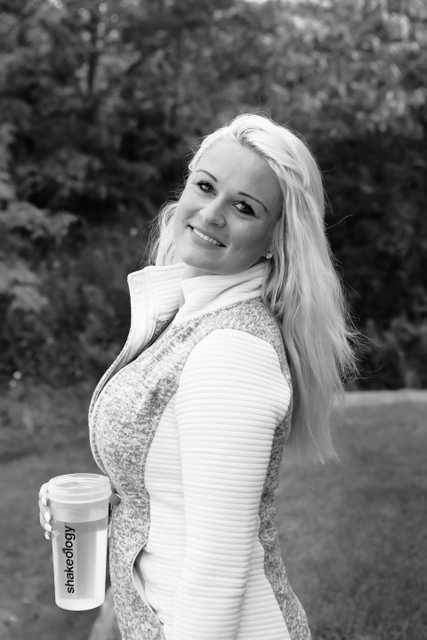 Alyssa Pfarr
COBRA Administrator/Office Manager
From COBRA administration to office manager, Alyssa Pfarr crosses the spectrum at Benefit Extras. Her relationship with the company has exceeded 10+ years. As a family owned business, she enjoys working alongside her aunt, uncle, brother, and mother as well as all her other co-workers.
In her free time, you'll find Alyssa with her kids and helping others with their fitness. Her daughter Samantha is in cheer, track, and competitive gymnastics while her son Brody is in baseball, football, and hockey. Fitness and nutrition are major priorities for her and her family and their busy lifestyle!
When the family isn't running from sport to sport, they are spending time at Lifetime in the pool, on the lakes, and traveling!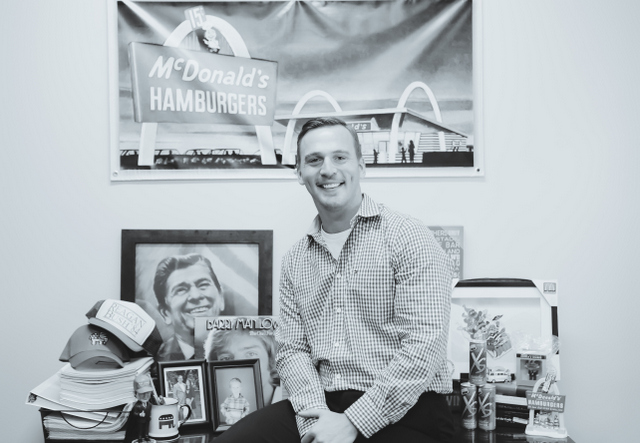 Alex Pfarr
Full Scope COBRA Administrator
Alex moved to the Twin Cities from Lamberton, MN years ago. As a true north native, you will typically find him on a lake, golfing a local course, watching MN sports and spending time with friends and family. He studied finance and political science at several Universities though found work in the public sector prior to graduation. The daily struggle encompasses the inner workings of the IRS code, mainly COBRA – with a smile.  Alex comes with experience in sales and accounting.
He enjoys listening to his favorite artists, playing piano, listening to audiobooks, teaching swim lessons, golfing, collecting old toys and spending quality time with his son, Jack!
Since you came for advice, I'll gladly oblige. "Do not go where the path may lead, go instead where there is no path and leave a trail."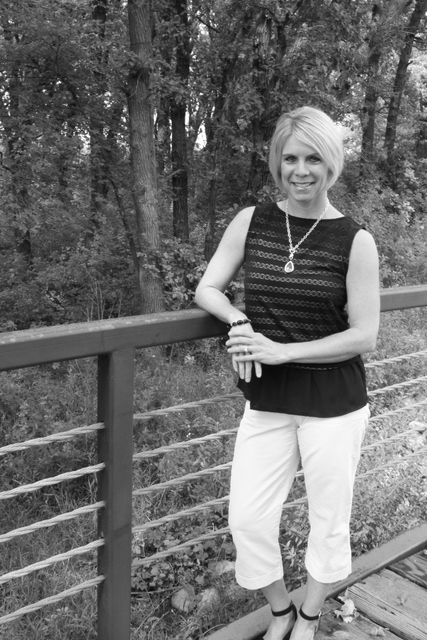 Amy Grant
Finance & Project Management
Amy Grant likes to dig into detail and data organization and recently led our customer database conversion project.  She also assists with the monthly billing and claims administration.  Amy graduated from the College of Saint Benedict with a BA in Accounting.
Amy lives in Marshall, MN with her husband Kory and children Melodee and Peyton.  In her free time, she enjoys reading, exercising, watching sports and spending time at the lake with family and friends.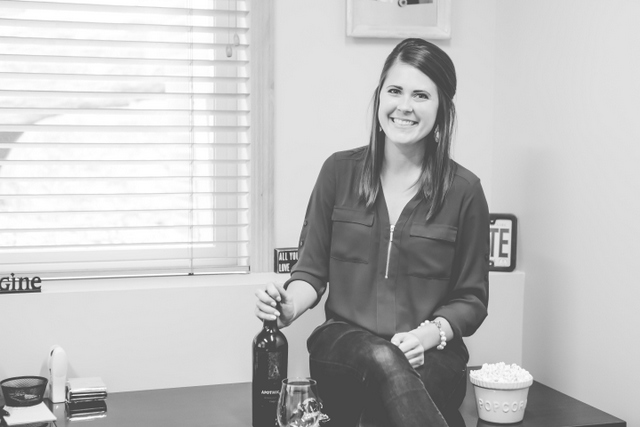 Alyssa Geyen
Account Manager
Alyssa started at Benefit Extras in October of 2013, after working retail for seven years. She has maneuvered her way through different roles and departments at BX, but has now settled as an account manager in the Flex Department; she remains knowledgeable on many areas of both the COBRA and Flex Department.
In December of 2012, Alyssa graduated Cum Laude from the University of Wisconsin – Eau Claire with a degree in Human Resources Management. Outside of work, she loves spending time with close friends and family. In the winters, Alyssa enjoys relaxing at home with wine & popcorn, doing laundry, and watching the Bachelor. During the summer, you'll find her out on a restaurant patio, at her family's cabin, or golfing with her boyfriend and co-worker, Alex 😉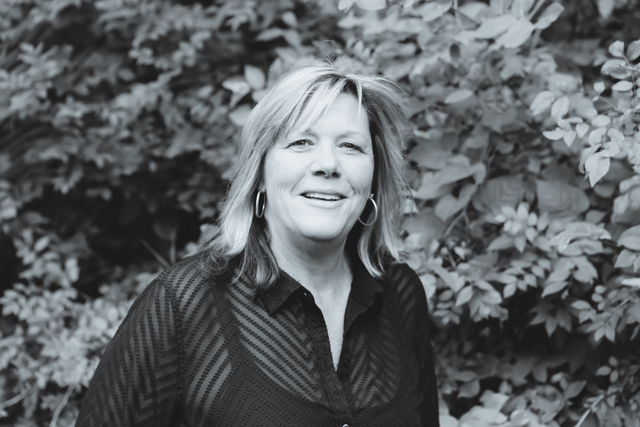 Enid Marvel
COBRA Administrator
Enid Marvel is a COBRA Administrator with Benefit Extras. Prior to joining the company, she worked for manufacturers within the lawn and garden industry.  She held positions in customer service, Customer Service Management, Product Management and Regional Sales Management. After having children, she chose a job that did not require travel and worked 12 years as Office Manager for a company based in Minnesota.
Enid was born and spent most of her adult life in Central Florida. Her childhood home was built in an orange and grapefruit grove so one of her first jobs as a child was picking up and disposing of rotten citrus. In her High School years, she worked at Walt Disney World and later lifeguarded for Orange County. She went on to graduate with a B.A. degree from Saint Leo College, Saint Leo, Florida.
In Enid's spare time she enjoys spending time with her girls; Addison and Creel as well as get togethers with friends. She enjoys anything related to water sports and the outdoors, especially live music.
Shari Hill
COBRA Administrator
Shari Hill has been a Benefit Extras employee for 13+ years.  The title of COBRA Administrator is vast and encompasses many duties; from processing notices to checking the refrigerator.
After Work hours are spent with family and friends in the great outdoors.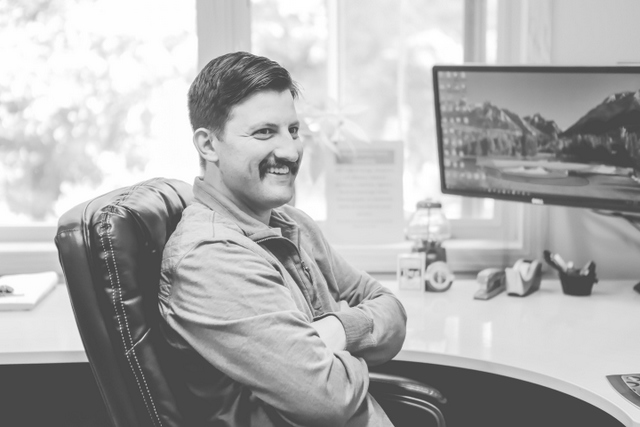 Josh Thoraldson
COBRA Administrator
Josh has been with Benefit Extras for 3 years as a COBRA Administrator. During his time with BX, he has enjoyed learning the ins and outs of this complex law, and has championed a positive attitude with focus on excellent customer service. Josh likes red meat, breakfast food, woodworking, the works of Ayn Rand, and Riddles. You will not find Josh talking up the government, eating vegetables, drinking skim milk and depositing money in a bank. His advice, "Don't start chasing applause and acclaim. That way lies madness."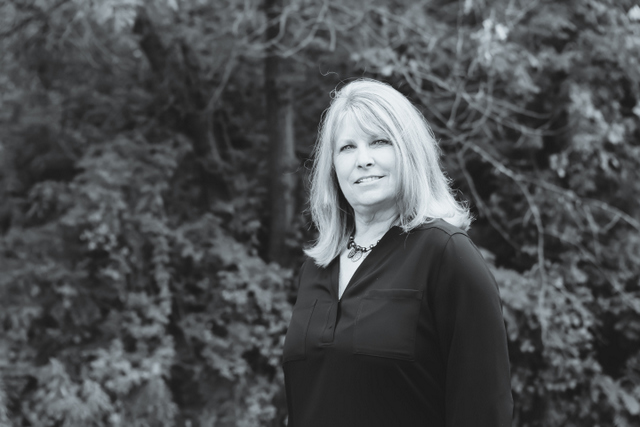 Barb Dillon
COBRA Administrator
Barb has a diverse career in Life/Health products and COBRA administration. As a licensed agent, she sold both as well as Medicare products for a brokerage firm as well as several carriers in the industry, including Prudential, UNUM, Guardian and American Family. She has son Chad who resides in Denver. Barb enjoys working out, shopping, crafting, and being with great friends.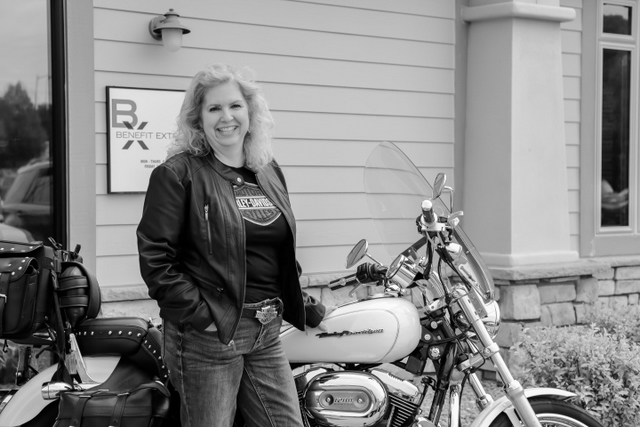 Jane Shaw
COBRA Administrator
Jane Shaw has been in the insurance field for 30+ years and employed at Benefit Extras since 2000.  She is a graduate of the University of Minnesota/Institute of Technology with a Bachelor of Mathematics degree.   At Benefit Extras, she is a resource for COBRA questions, and updating insurance rate and plan information.
Jane and her husband love riding motorcycles and spending time with family and friends.  She has 3 cats; Cruiser, Roll, and of course, Harley.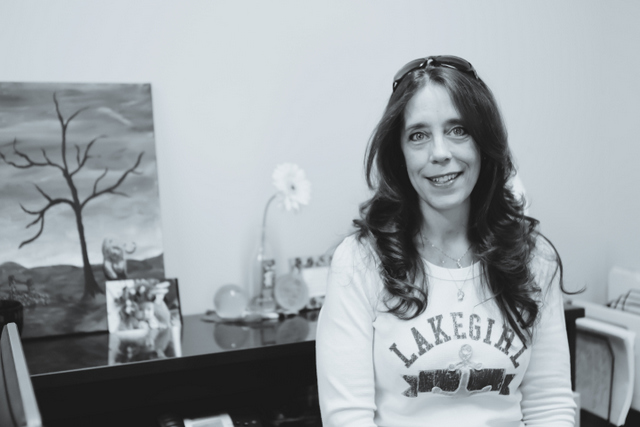 Lindy Arens
Flex Administrator
Lindy Arens joined Benefit Extras in 2004, as a Flex Administrator.  Lindy has been in the insurance industry for over 35 years, working with Workers Compensation, Product Liability and Employee Benefits.
In her free time, Lindy enjoys spending time with her family, vacationing and fishing at the cabin in Lake of the Woods.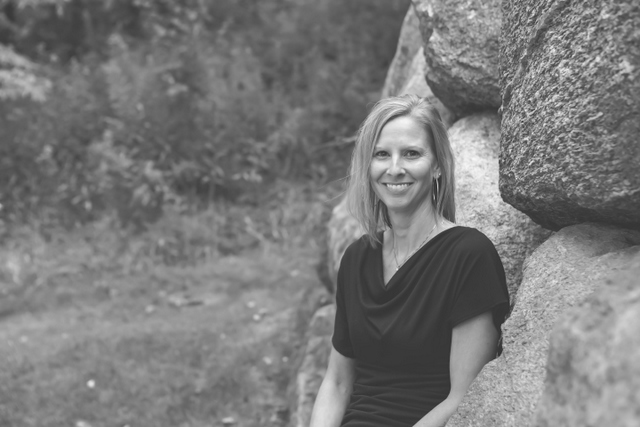 Shannon Brekke
COBRA Administrator
Shannon Brekke has been part of the Benefit Extras, Inc. COBRA Department for most of her career.  She graduated Summa Cum Laude from Minnesota State University, Mankato, with a Bachelor's Degree in Business Management, including a Concentration in Human Resource Management.
Most of her time is spent with her husband Neil and son Judson.  When she gets a free moment she enjoys running, playing piano, trying to learn the guitar, reading, snowmobiling, and hanging out at the lake.  She is also very involved with her church.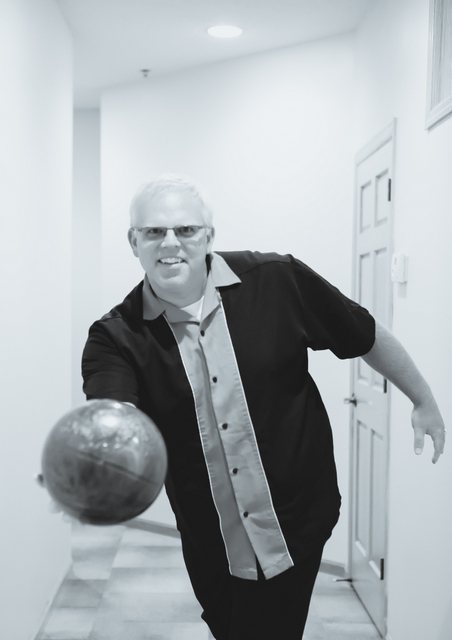 Dustin Anderson
COBRA Administrator
Dustin Anderson is one of the newest members of the Benefit Extras team. He brings 23+ years of customer service with him, mainly stemming from the bowling business. A typical workday for Dustin includes processing term files, creating and sending out COBRA notices and helping clients with any questions they may have.
During his spare time, Dustin enjoys spending time with his family and friends, golfing and of course, bowling!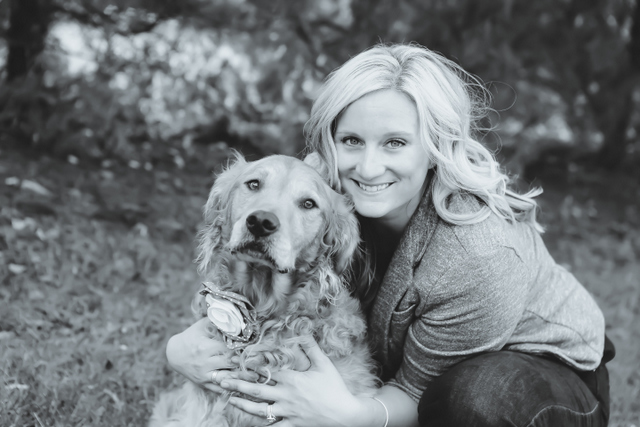 Jessie Hennen
Account Manager
Jessie Hennen has been with Benefit Extras for the better part of the last decade. She began with simple administrative tasks (hello, scanning!) and over the years has grown as a pivotal part of the Flex Department as an Account Manager. Her main focus is to develop and maintain strong working relationships with her clients and to provide excellent customer service to plan participants.
Outside of the office, she enjoys tackling home improvement projects with her husband, watching her son play basketball, beach vacations, and playing with her two Golden Retrievers: Riley (pictured) & Charlie.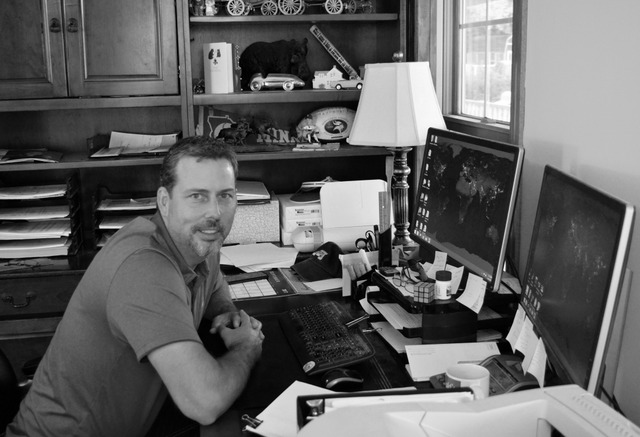 Thor Erickson
Financial Operations
Thor Erickson (yes, actual name) has been employed by Benefit Extras since 2000.  Thor does his job well and is always available to communicate and figure out solutions to any issue that may arise with the day to day financial operations of Benefit Extras.
When not working, Thor spends his time avoiding social media, time sinks and generating work bios.  More successful in some areas than others.