A Digital Agency
Partner with a company that provides creative and strategic services. We help our clients engage in their employees.
Forward Thinking
We favor innovation and development backed with a bold, ambitious work environment.
Problem Solvers
Our answer to benefit administration. At Benefit Extras, we exercise the mind.
Customer Support
We still believe in answering the phone.
MY COBRA ACCOUNT
Manage payment(s) & plan information.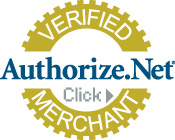 If you are a COBRA participant you may be able to access basic information about your COBRA account. If the Employer that you are covered under utilizes the COBRA online system, these services are available to you and you would have been provided a Site Code and Site ID by Benefit Extras. Not all Employer groups subscribe to the My TPA Online! portal.